DC have been rather quickly putting together a movie universe and they're showcasing their various properties at San Diego Comic Con. First up, is the final trailer for Suicide Squad, which arrives in cinemas in August but feels like it's been getting promoted for the last year. This will help flesh out the world of Batman in this universe long before the Dark Knight gets his own solo movie, but as the glue that binds the universe together, Ben Affleck seems to be putting in a small appearance at the very least.
Next up and coming to theatres in June 2017 is Wonder Woman from director Patty Jenkins. It's been a long road to bring Diana Prince to the big screen but Gal Gadot's portrayal of the Amazon in Batman v Superman proved popular and there's beyond high demand for a female-led superhero franchise. This will be a period drama set during World War II charting Wonder Woman's origins after fighter pilot Steve Trevor (Chris Pine) crashes on the island of Themyscira .
There's a poster too, which is nice.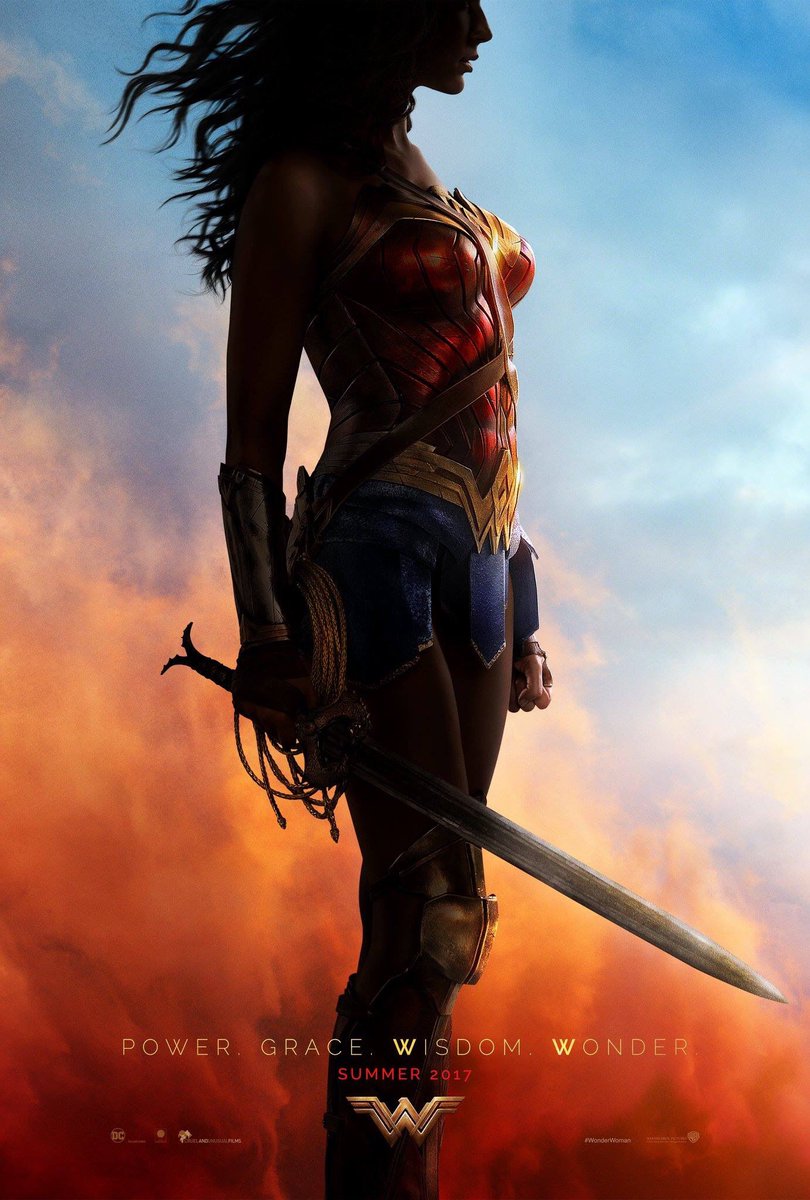 Last and certainly not least is Justice League, the big team up film coming in November 2017. This sees Bruce Wayne tracking down a whole bunch of Meta-Humans (catchy) to put together a team to fight a thing that needs everyone to work together. He already has Wonder Woman and definitely needs The Flash and Aquaman to join up. And also Cyborg was available. This is clearly going to a lighter tone than Snyder's DC films so far, which could be a good thing if he can pull it off.